FAQ

Q Can I drive Motorhome rental with an "Ordinary" Driving License?
A All our vehicles can be driven with an "Ordinary"
Driving License.



Driver's licenses which permit driving of automobiles for Foreigner
in Japan are as follows:


--------------------------------------------------------------------------------------------------------
■Japanese driver's license 
Driver's licenses issued by public safety commissions in Japan.


■International driving permit
International driving permit issued in one of the signatory countries/territories (not including Japan)
of the Geneva Convention on Road Traffic (1949).
Must be able to simultaneously present passport.


■ Foreign driver's licenses
Drivers with licenses issued by Germany, France, Switzerland, Belgium, Slovenia,
Monaco or Taiwan must be able to simultaneously present their passport and
a Japanese translation of their driver's license.

----------------------------------------------------------------------------------------------------------
Q Is smoking allowed in the camper?
A No. Smoking is not allowed in the camper.

Q Can I rent ETC cards?
A Yes,we prepare ETC cards as a option , 300JPY by 3days,1,000JPY more than 7days.
Q What about the expressway charges?
A Camper van is same as that of an ordinary car.


Q Is it difficult to drive a camper?
A Most of our customers are driving the rental camping car for the first time. They say that they were nervous at first but they got used to driving it soon and felt comfortable. In addition, it is not allowed to rent a camper to a person who is under 20 years and a person who has a driving license with green-colored line.


Q Can you deliver the camper outside business hours?
A Additional fees will be charged. Please ask to our office.


Q Will the cancellation fee be charged if the flight is canceled?
A No. Cancellation fee will not be charged if the flight is canceled because of bad weather.
Q Is camping articles rental serveice available?
A BBQ articles, sleeping bags, cookstoves are available to rent. Reservations are required for some of the rental articles. Feel free to contact us.
Please check here.
http://www.rentacan.jp/pdf/rental_option.pdf

Q Is water service available in winter?
A No, water service is not available because it freezes in winter.


Q Could you tell about coking equipment?
A There is portable gas cooking stove . It's Free. but it has no Gus.
Please buy portable gas by yourself ※only boil water or boil milk inside the car.
Please cook outside things that smell.
Q Is there Portable wifi

?
A  No ,we don't have Portable wifi.
Q Do you have English GPS Navigation

?
A  No, Japanese Only.
but we have English manual about Navigation system.
You can use navigation by telephone number search.
Please bring the phone number of the place that you want to go.





We're waiting for your booking .

E-mail now !
Otherwise, you will miss the wonderful sights.
Right now!

Please email to :narita@rentacan.jp
Thank you.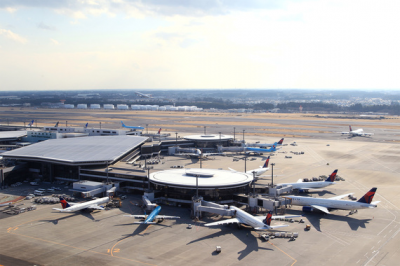 Rental Campervan,Camping car,Motorhome,RV
RENTACAN Narita International Airport
245-388, Taragai, Narita-shi, Chiba, 287-0242, Japan